We deployed our research grade neural network for SEO link building in 2021. We trained the model with 15 test customers. The results were mind-blowing.
No more brainstorming for innovative and creative strategies to build authoritative backlink profiles. The days of comprehensive link profile audits are over. We generate insights in seconds that used to take days or weeks.
Our neural network creates the most data-driven link building strategies on planet earth.
We combine content partnerships with over 100.000 publishers with a neural network. We select the most impactful publications for you in under 20 seconds.
Trusted by Industry Leaders
Content Partnership Network That Delivers Fast
We have over 100.000 high authority publishers in our network. We select 20 publishers based on our A.I. analysis. You then decide where you want to build hyper relevant backlinks from. The best part? Once you approve the selection, we reach out to those publishers for you. The whole outreach process automated for you.
Less Costs & No More Pains
We save you a lot of time and money: No more painstaking backlink profile analysis and research. No more manual contacting publishers and negotiating publications. We have streamlined the process for authority link-building.
All our content partners are real websites. They have real site traffic within your user niche. And they all have a stellar reputation. Which they are happy to pass on to the right partners with the right content..
High-Quality Publications
All publications about your company are of the highest quality. We publish real articles that add value to users. Hence publishers love to work with us.
Link Building Case Studies
Here are three case studies how we impacted the organic traffic of leading companies.
Machine Human Interaction Creates Perfection
1: Analysis
Our neural network analyses the existing authority profiles. Who is currently passing authority to whom?
This process alone is prone to human error and takes days and sometimes weeks. It requires external tooling and special knowledge. Only a specialist can use this analysis to complete the next crucial step. We fully automated this analysis.
2: Selection
We select publishers that enhance the authority of your desired website page.
These publishers are 99% certain to work with you. And they are willing to publish an article about your company or product. The article will pass authority to your page.
3: Outreach
You approve the selection and we reach out to the publishers for you.
No more scraping emails or reaching out to publishers through contact forms. We have an active publisher network across the globe. We contact them on your behalf for you.
4: Publications
You approve the actual publications. Only a few days and we will ask you to approve a preview of the high-quality publications.
98% of the publications were instantly approved during our test.
5: Tracking
You track the progress in our dashboard in real time. We set-up rank tracking for your SEO campaign and you can track the results in real-time.
6: Repeat
100 to 1 in a few days? This is not how it works. We need to repeat the process for a few cycles. Rushing to the top spot is a journey through the result pages nobody ever clicks on: page 2 to 100.
Artificial Neural Network For SEO Link Building
In the past, authority link building was a broken concept. It involved a lot of manual labor. It had a high degree of uncertainty: who is willing to pass authority? Is it the right authority?
We have changed this fundamentally.
The Best M.L. Technology
Fueled By Research-Grade Algorithms
Our Team
Tanja
Data is her passion, growth her profession.
With a stellar track record you will soon hear from her if you fit our ideal customer profile.
Tom
On a mission disrupting SEO authority.
Created the neural network in long night shifts using cutting edge technology.
Marco
Building great stuff while obsessing with users.
In charge of the platform and user experience. Always in control and everything is possible.
Address & Contact Information
Visit our amazing office in Amsterdam.
---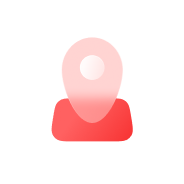 A.I. & Quantum Computing Startup Village, Science Park 608, 1098XH Amsterdam
tanja ( a t ) vikinglinks dot com